Flexi Plus Finance offers Cash Loans up to $4600
within 1 hour
Flexi Plus Finance offers Cash Loans with flexible terms to suit every budget. With loans from $300 up to $4600 or more within 1 hour.
Flexi Plus Finance is your trustworthy go-to lender when unexpected expenses arise. We offer a reliable and safe way of obtaining a cash loan either online or in store.
At Flexi Plus Finance, you can cash a cheque, or obtain a Flexi Plus Finance loan, appliance loan, business loan or settlement loan in three easy steps. That is, simple online application, approval, and fund access within 1 hour of signing the contract. And sometimes even in under an hour. As we do not charge the large number of fees typically charged by others, you can get your finances back on track sooner.
Flexi Plus Finance offer a range of flexible products tailored to your needs to help you get on with life. Personal cash loans help with unexpected expenses, emergencies or allow you to make that large purchase (Holiday, Home renovation, car etc.) and spread the repayments over an affordable timeframe of up to 2 yrs. Appliance loans can help you purchase home appliances and furniture, unlike a more expensive rental or lease contract, you own these at the end of the loan contract which are much shorter than most rental agreements. Business loans are designed to help with cash flow and business related purchases, like equipment. Our cheque cashing facility will save you having to wait for bank clearing times giving you access to your money today, when you need it.
We pride ourselves on our friendly and professional customer service, with flexible products and terms to suit our clients, and on being prudent, responsible lenders. Flexi Plus Finance fully disclosure all of our minimal fees and charges, and prudent, responsible lenders. As a holder of an Australian Credit License (427979), we are subject to extensive and stringent compliance regulations set by the government and have obligatory membership to the Australian Financial Complaints Authority (AFCA).
How it Works in 3 simple Steps...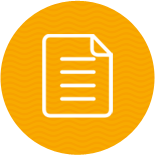 Step 1
Simple application process
Applying is incredibly simple, and can be done in minutes.
Step 2
Short approval time
You'll get a decision often within an hour or two after receiving your completed application and supporting documentation during business hours.
Step 3
Money transferred within hours.
Get paid within hours during standard banking hours.
Cost Calculator
Use the calculator to see how much it costs and what your repayments look like. Flexi Plus Finance always shows you the exact cost upfront. There are no surprises or hidden fees.
Example Repayment Schedule
| Repayment | Date | Amount |
| --- | --- | --- |
| 1 | | $276.93 |
| 2 | | $276.93 |
| 3 | | $276.94 |
How much would you like?
AMOUNT
Select your loan length:
LENGTH
How often are you paid?
OFTEN
The repayment schedule is a guide only created from your preferred start date, pay cycle, amount requested, and length of the loan. It does not constitute a loan offer, and does not take into account your individual circumstances.
The calculator is an approximate guide only, based on information provided, and is subject to passing responsible lending checks and our other lending criteria. The calculator assumes you pay no avoidable fees such as late fees.
To see exactly what it will cost you will need to complete and application, if successful we will provide you with an exactloan repayment schedule before completing any loan.
Why Choose Flexi Plus Finance?
Affordable Rates
We are responsible lenders with low fees.
Available at Location
Cash loans available at our branch location.
Direct Credit
Direct Credit in to your account if unable to access a branch.
Super fast application
Secured and Assured
Secured and confidentiality assured.
LEARN MORE
Testimonials
I like everything about the loans service.
Sean E.
Satisfied customer
The staff are very friendly and do a really great job.
Tracey T.
Satisfied customer
Need help? Call Us Today!
(07) 3202 1119